---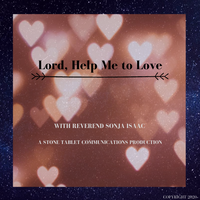 Are you tired of people who treat you like garbage? Do you have someone in your life that 'lacks love' and treats the people around them like they don't matter? Jesus tells us that we need to love each other.
"This is my commandment, that ye love one another, as I have loved you." John 15:12
But how can you love them when they treat you and all those around them like 4-day-old trash?
The truth is that many people simply don't have enough love in their system to be able to share it with others. Yes, 'Love' is an actual energy like heat or light. Just like using heat to warm our dinner, 'Love Energy' can be applied to a person to warm their hearts.
The first time Rev. Sonja tried this simple procedure she witnessed a miracle right before her eyes! An angry, raging person completely calmed down and became reasonable, level-headed, and almost jovial. Rev. Sonja then began to teach her friends this simple procedure and they, too, witnessed the transformational power of 'Love Energy'. Relationships began to heal. Households became peaceful and relaxed. It was truly amazing!
Research indicates that Love Energy dives deep into a person's system and speeds up the molecules, thus allowing the transformation to manifest sometimes even within minutes!
That's why Rev. Sonja created, "Lord, Help Me to Love". With this interactive guided visualization, Rev. Sonja helps you to apply 'Love Energy' to anyone in your life. Watch as your loved ones become your actual 'Loved Ones'. Whether it is the person next to you or someone halfway around the world, God's Love Energy knows no bounds!
Listen, you have put up with being treated badly long enough. Life is just too short and it's time for you to take control. Don't wait another minute. Download 'Lord, Help Me to Love' today and join the hundreds who have experienced the transformational power of God's genuine Love Energy.
 NOT SOLD IN STORES
A Holy Spirit Guided Vision with Rev. Sonja Isaac / Lord, Help Me to Love